The Bungalow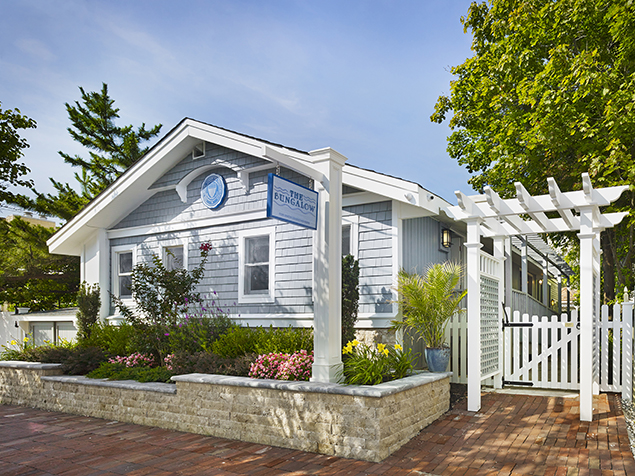 222 81st Street, Stone Harbor, NJ 08247
The Bungalow, located in Stone Harbor, NJ, is the League's seasonal BYOB private dining room for members only. The Bungalow is open from Memorial Day to Labor Day each year. The cozy inside features a beautiful vaulted ceiling with dinner seating for 32 members. Through two sets of French doors is a beautiful patio featuring a lounge area, a gazebo and seating for 80 members. Teak tables, cushioned chairs and umbrellas make this space feel very inviting. Accented in our traditional Union League navy blue, The Bungalow feels as if it has always been a part of the League.
The first satellite facility for the League, The Bungalow, offers members a unique venue for casual, relaxed, outdoor dining.
Dress Code at The Bungalow
Resort wear is allowed.