Welcome
"Honor to the soldier and sailor everywhere, who bravely bears his country's cause. Honor, also, to the citizen who cares for his brother in the field and serves, as he best can, the same cause."
- Abraham Lincoln
Since 1862, The Union League of Philadelphia has always been a place of support for our military, veterans, and their families. That tradition is still a hallmark of the foundation of our institution. The Veterans Initiative was started in 2014 by a few League members to serve our nation's heroes. Today, the Initiative has quickly grown into several efforts both large and small.
The Veterans Initiative of the Union League is dedicated to offering opportunities to assist veterans in their pursuit of success in civilian life. At the same time, it offers an enriching opportunity for Union League members to serve. Love of Country Leads is felt by our veterans through the care of our members.
Through our annual Veterans on Broad event we have partnered with the US Chamber of Commerce to provide a location for veteran job seekers and companies searching for quality employees to meet at The Union League of Philadelphia. However, it is much more than a job fair. We provide professional attire to veterans, training to employers and veterans, help with resume, LinkedIn page development and more.
The Veterans Initiative also hosts a six month Veteran Mentorship program. This program is enriching for Union League members specifically paired with veterans looking to take their professional life to the next level. It consists of quality monthly graduate level course work, combined with one-on-one mentorship by League members.
Lastly, we hope the Veterans Initiative and the Union League can be a conduit for collaboration between all of the organizations dedicated to helping veterans. While many organizations exists to assist veterans, it is our goal to be a catalyst for those groups to work together.
If you would like to be involved as League member or would like more information on how we can help you, please contact us at activities@unionleague.org.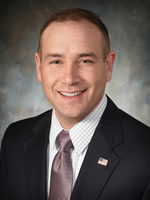 Jeffrey George
Veterans Initiative Chairman