Veterans on Broad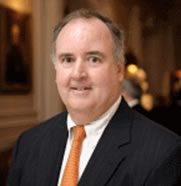 Since 2014, the Veteran's Initiative Committee at the Union League has worked to help Veterans population in our region connect with employers who value the veteran mindset as well as veterans' skills and experience. It is our desire to provide opportunities for all veterans to work to their full potential.
In order to accomplish this, we believe it takes three efforts. Our first order is to help veterans in transition by assisting them develop their resumes for effective presentation to employers and social media sites in articulating themselves to a civilian employer audience, and to enhance their networking skills. Second, we help employers by sharing best practices for hiring and mentoring veterans as they acclimate to the civilian work environment. Last, we believe that Union League and its Membership is a highly effective networking conduit to connect veterans to employers who seek them.
On September 25th, 2017 we will be hosting our highly regarded Veteran's on Broad event in partnership with the U.S. Chamber of Commerce. This will be another chance for us to deliver on all three of our core efforts. Veterans and their spouses will be welcomed to the Philadelphia Union League for various training sessions. There will be workshops on resume writing, stations for job counseling and mentoring (some staffed by League Members), as well as a photographer to provide professional head-shots. Lunch and light refreshments will be provided for all participants. Over 50 employers will be on hand providing job opportunities for veterans! Perhaps the most amazing part of this day, donated professional attire will be available for all job seekers. We will have lots of suits, shirts and ties available free for the taking.
Please click here for Hiring our Heroes from the US Chamber of Commerce and here to view a video.